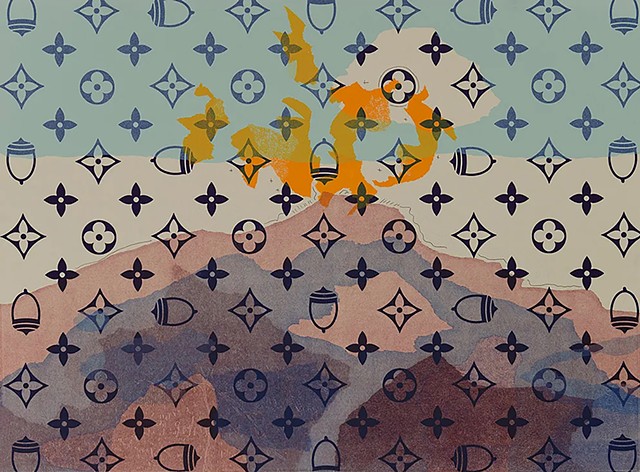 Mountain Dreams of Being a Volcano I, 2022.
Published by Crow's Shadow Institute of the Arts. Monoprint with graphite, series of 9, Rives BFK grey; Collaborative Master Printer Judith Baumann. CSP 22-302(05)
Fox is an enrolled member of the Karuk Tribe located in northwestern California. A former lifelong resident of Seattle, Washington and its suburbs until 2022, he is currently based in Orlando, Florida.